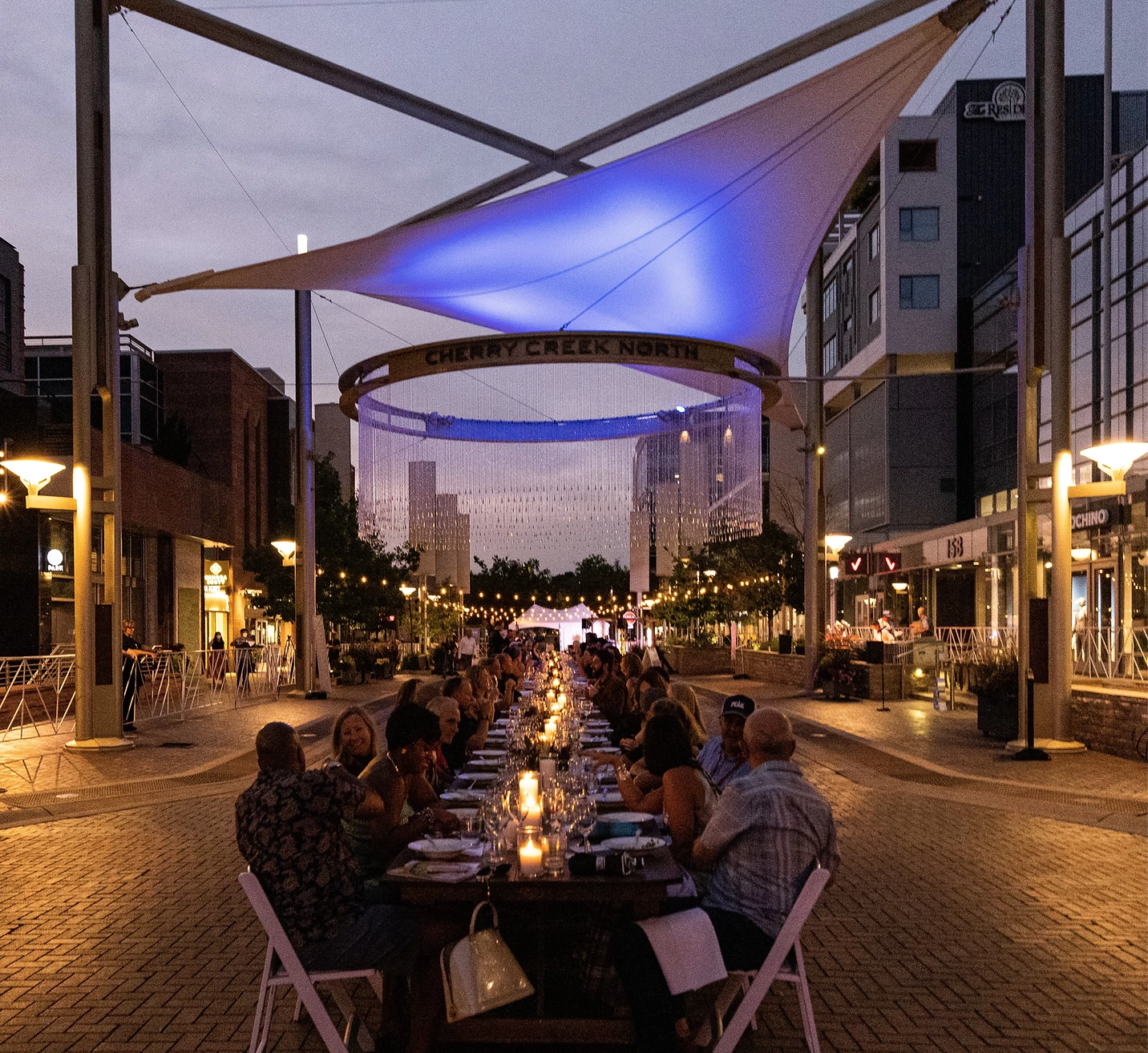 We all know that Cherry Creek North is one of the Denver metro area's most popular destinations for food and wine aficionados. Cherry Creek North is home to some of the best restaurants and creative chefs. The 14th Annual Cherry Creek Al Fresco Food & Wine Event is your chance to taste some of the best dishes from the area's finest chefs.
Four Days of Unforgettable Food and Wine
From Wednesday, August 17 to Saturday, August 20, you can savor various tastings from some of Denver's finest celebrity chefs while benefiting a great cause. Each day you can visit different hot spots throughout Cherry Creek North and participate in intimate tastings at various restaurants and lounges. You can pick everything from Wine & Art Pairings, where you'll taste 4-5 pairings while soaking in fine art displays. Or, you can dance the sunset away while sipping cocktails on the rooftop of The Halcyon in Cherry Creek. If you're looking for something a little more sexy and intimate, purchase tickets to Five Nines on Friday night for an intimate cocktail experience. Those are just a few events taking place throughout the event. You can check out the full schedule and purchase your tickets to each event here.
Dinner On The Plaza
The entire event culminates with an exquisite dining event on the plaza in the heart of Cherry Creek North. You'll enjoy a one-of-a-kind four-course meal prepared by three of Denver's top female chefs while seated at a 120-ft-long table on Fillmore Plaza. Each course will be expertly paired with a wine from Bigsby Folly Wines. It will truly be a night to remember. Buy your tickets for Dinner on The Plaza here.
Help Food For Thought Denver
When you purchase your tickets, you're not only getting an incredible food and wine experience from top chefs, you're helping fight childhood hunger. Food For Thought Denver is celebrating its 10th year in its fight against weekend childhood hunger. Learn more about this fantastic program and how you can help at foodforthoughtdenver.org.
Don't miss The 14th Annual Cherry Creek Al Fresco Food & Wine Event in Cherry Creek North. Mark your calendars for Wednesday, August 17 through Saturday, August 20. Purchase tickets to just one event or visit all of them each night; it's all for a great cause. If you're a resident of The Residences at Fillmore Plaza, the event is just steps from your front door. Learn more about this beautiful event here.