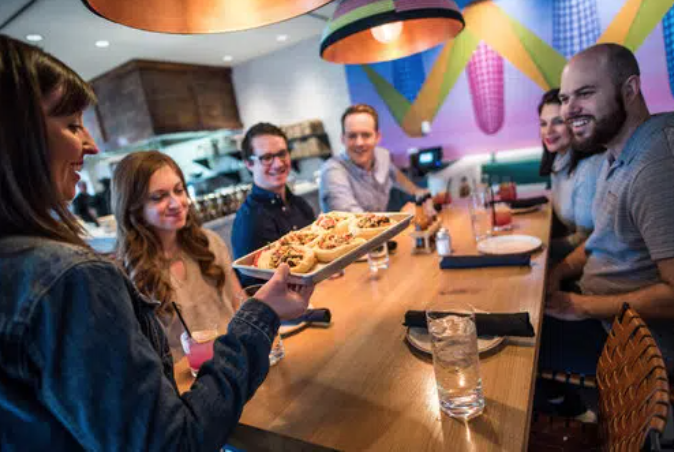 Summer fun in Colorado typically means outdoor adventures. However, if you want to try something new and experience some of the best dining and drinks in the metro area, try taking one of the Denver food tours this summer.
Delicious Denver Food Tours
Choose a tour from Trip Advisor's top-rated food tour company and experience Denver's food, drink, art, and history. Their local tour guides will take you behind the scenes of award-winning kitchens and bars for incredible tastings from the area's top chefs and mixologists. Try the Downtown Food Tour, the Cocktail & Taste Tour, or the Rino Arts District tour. Choose your tour here.
Local Table Tours
Explore Denver's incredible food scene by neighborhood with Local Table Tours. You'll get away from the famed tourist dining spots and eat and drink where the locals go. Tour LOHI, LODO, and The Rino food scenes. If you're ready to dine, pick your tour.
RiNO Distillery Tour
You can't think about the history of Denver and not think about whiskey and the old west. So take in the heritage during the RiNO Distillery tour. You'll visit two Denver Distilleries and one of the area's modern-day saloons. You'll learn about the various distilling processes and get a taste of the area's finest liquors. If you want to step up to the bar, you can book your tour here.
If you consider yourself a foodie, then Denver is your place. It's a melting pot of flavor. The tours above are a great way to find your favorite local spot. You can learn more about these Denver food tours and many other Colorado tours here. If you live at The Residences at Fillmore Plaza or have guests in town for a summer visit, it's a great way to spend an afternoon or evening in the Mile High City.