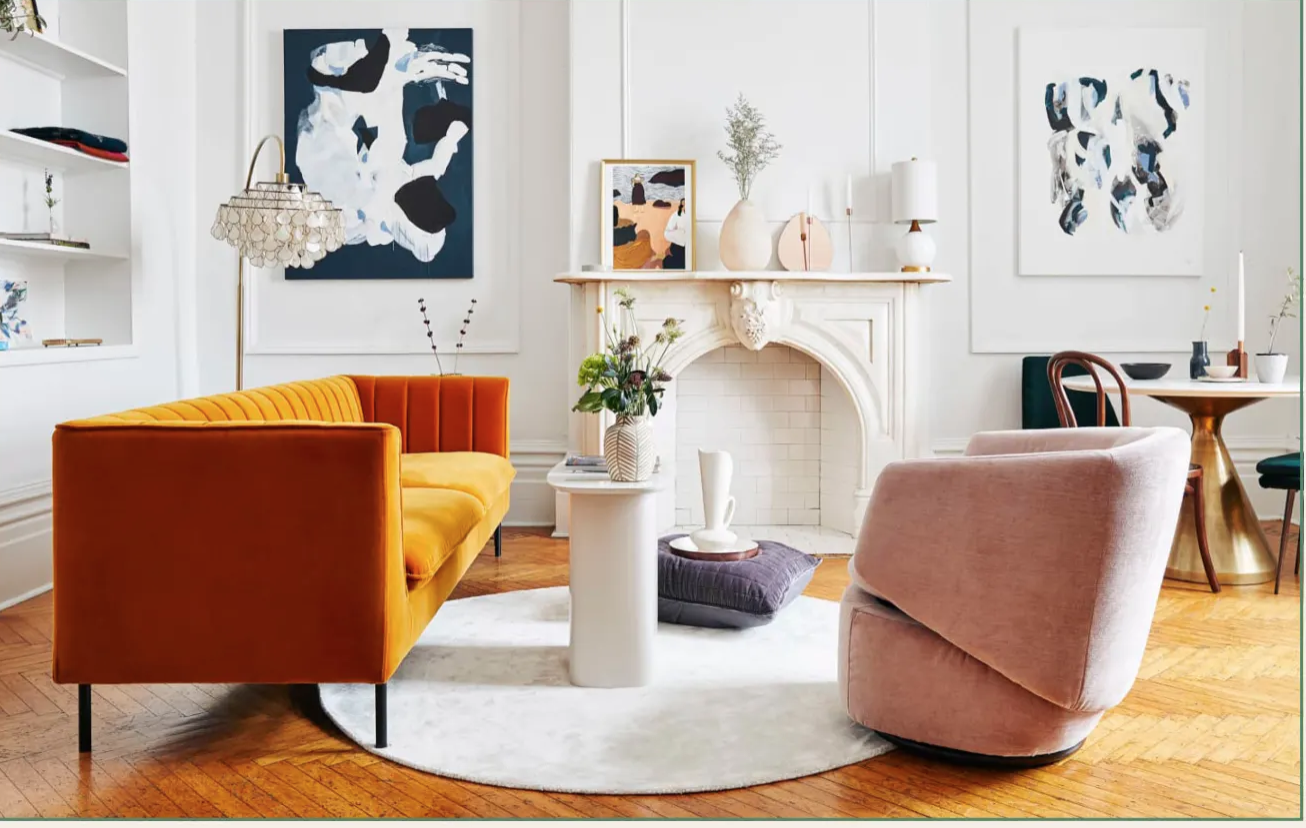 A new year often means time for a change. Whether through a significant lifestyle change, small resolutions, or subtle changes that impact others, transitions can help you enter a new year with a fresh outlook. One of the most common ways to change is by switching up the way you decorate your living space. Here are a few 2022 home decor trends to try.
Cozy and Comfort
A trend that continues from the beginning of the pandemic is cozy and comfortable. People are creating the feeling of comfort with rounded sofas and chairs. To add an extra cozy touch, people are also adding fabrics and tactile materials to their spaces.
Warm Minimalism
As with most recent trends, people are cutting clutter. However, rather than creating an uninviting minimalistic space, homeowners use comforting textures to create a warm, decluttered look. Trends appearing are washed linens, faux sheepskin, and woven jute are making their way into homes.
Vintage Will Inspire
Supply chain issues may be driving this 2022 design trend, but the vintage look pays off big when it comes to dressing up your living spaces. Visit an antique store or find something old and refurbish it to fit your home. It will impress your friends and family while saving you a little cash.
Stay Local for Inspiration
Another design trend emerging in 2022 because of the pandemic is finding inspiration locally. With many holds on travel, designers and homeowners alike can't find inspiration from other countries like they did way back in 2019. So people are strolling the streets and getting their design inspiration locally.
Try starting with your decor as you think about freshening up your lifestyle for 2022. Check out more 2022 design trends here. Cherry Creek North is full of locally-owned galleries and shops that will help inspire your own 2022 apartment design trends. If you're looking for boutique luxury living that's just minutes away, look no further than The Residences at Fillmore Plaza in the heart of Cherry Creek North.