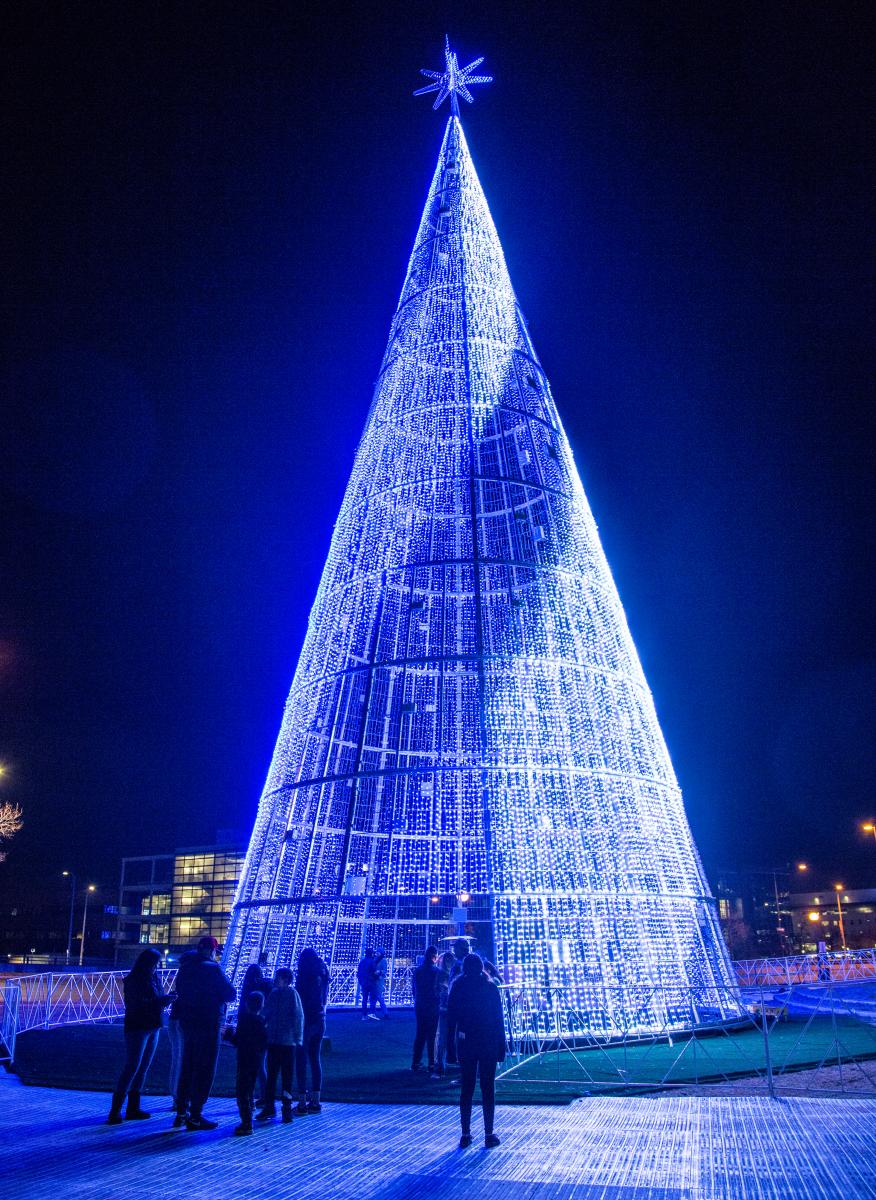 Although the high temperatures don't exactly feel festive, Denver is the place to be when it comes to celebrating the season. If you're looking for holiday fun and cheer, there's something for everyone this holiday season in Denver. Here are a few holiday events in Denver to check out as you're planning your activities.
Immerse yourself in the largest installation of its kind in North America. Make your way to 16th and Welton to spend a night in downtown Denver. Check out the massive 110 ft. Christmas Tree. Walk around and through the tree and check out its enormous light and music show. It's truly a holiday art spectacle you can't miss
For over 30 years, Blossoms of Light has been the signature event of the Denver Botanical Gardens on York Street. Thousands of families have enjoyed the beautiful stroll through the gardens and the thousands of festive lights. This year's display is guaranteed to bring a smile to the grumpiest of grinches. Don't miss the new lighting feature in the O'Fallon Perennial Walk.
The Denver Zoo Lights is another must-see on your holiday tour. This year's event caps off the zoo's 125 Years of Love. It promises to be the biggest and best holiday light display of its kind. Two million LED lights make up your 80-acre tour of the famous Denver Zoo. Stop to enjoy ice sculpture demonstrations, a champagne toast, and The Watering Hole and Blue Lagoon to help get you through your tour. You can even get warm by sipping on a craft cocktail or two while enjoying one of the best events in Denver.
If you're looking for a bit of holiday spirit, The Mile High City is loaded with holiday fun this year. These are just a few of the many holiday activities in and around the metro area. Explore all of the Denver holiday events and create your seasonal cheer plan here. The Residences at Fillmore Plaza is just minutes from all of the action.