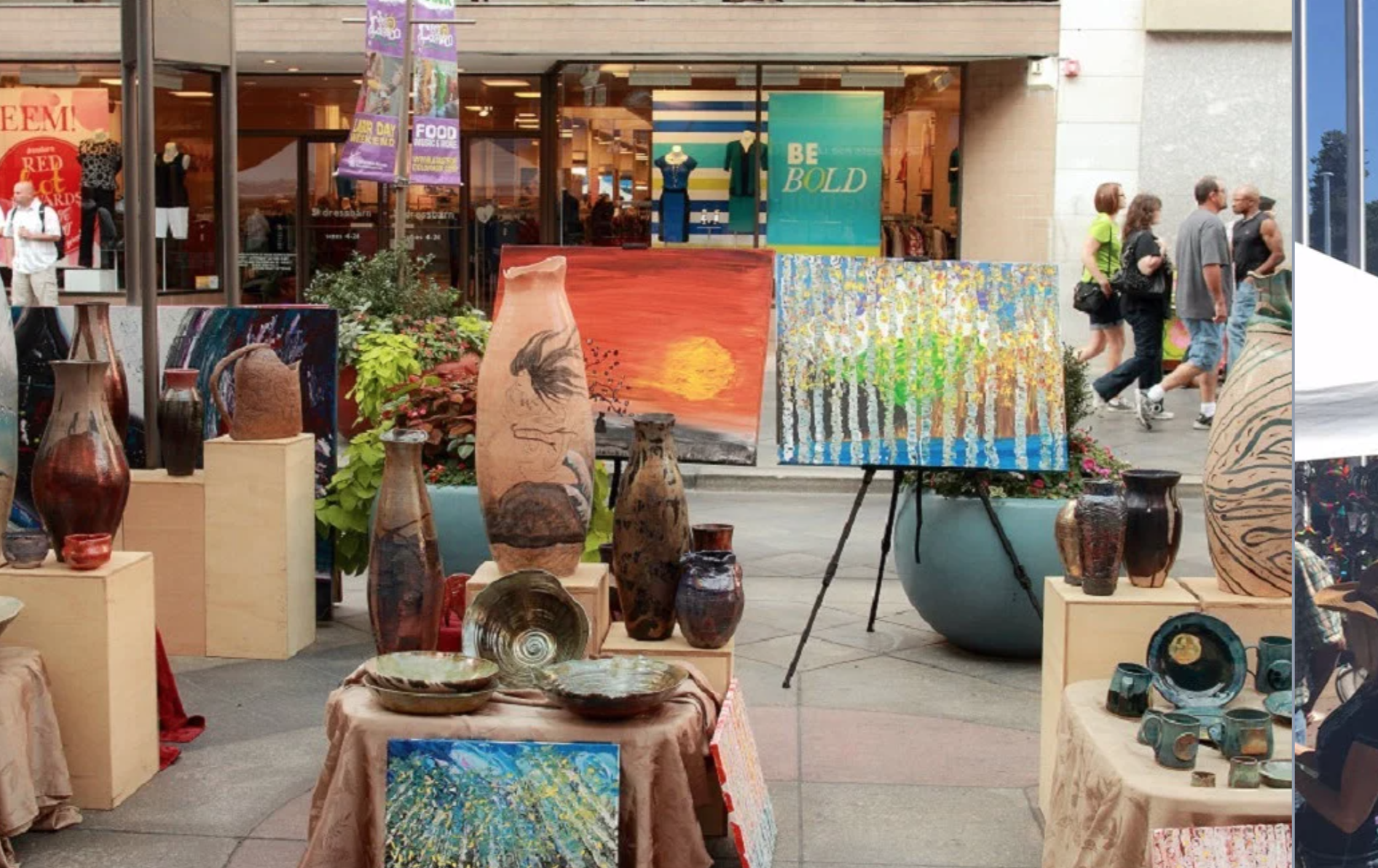 As we finally feel the season change to fall, nothing is better than strolling through Cherry Creek North looking at the fall displays from the hundreds of local shops, dining at a local restaurant, or enjoying a drink on a patio. This weekend in Cherry Creek North, you can celebrate and support hundreds of Colorado-based artists at The 14th Annual Handmade in Colorado Expo at Fillmore Plaza.
Are you a Locavore?
If you love shopping and supporting businesses and artists from Colorado, you're a Locavore. This event is for you! This special event will showcase the most delicate art, crafts, food from up-and-coming and experienced Colorado artists. Explore and experience displays ranging from handcrafted goods, painting, paper, glass, metal, wax gems, and much more. You can meet the artists and crafters and get the stories and learn about their inspiration first hand.
Live Music and Great Food
In addition to the incredible arts and crafts, you can spend the weekend listening to some great live music and tasting some outstanding cuisine.
Fall is the season for handmade products, arts, and crafts. It's the perfect FREE event to get a jump on your holiday shopping. Then, spend the weekend strolling through the beautiful streets for Cherry Creek North. Don't miss The 14th Annual Handmade in Colorado Expo this Saturday and Sunday from 10 AM – 6 PM in The Fillmore Plaza.
The perfect fall weather makes it a perfect weekend for exploring everything in Cherry Creek North. And, when you're living at The Residences of Fillmore Plaza, you're right in the middle of it all. You're just steps from the expo, dining, and plenty of fun.