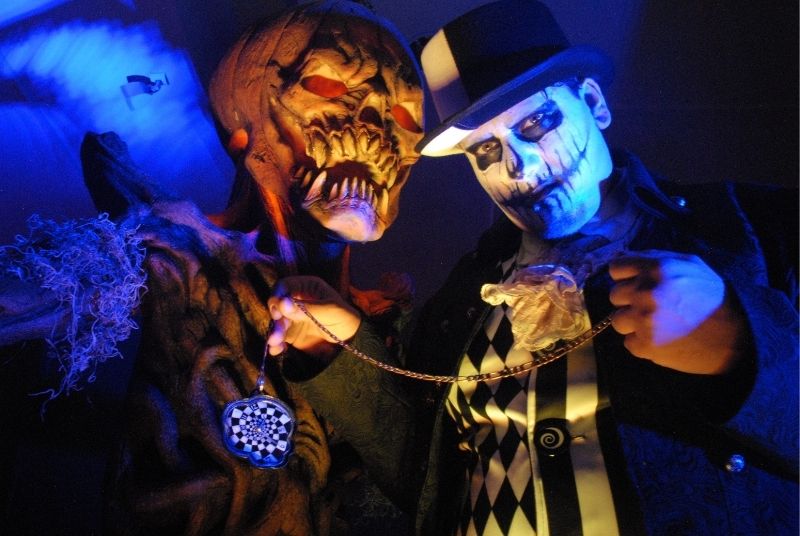 Do you love Halloween? You're in luck; there are plenty of ways for you to celebrate the creepiest month of the year. Here's a quick look at some Denver Halloween events that will get you excited for scare season.
Have you ever wanted to go to a meet and greet with some of your favorite monsters? Monsters to Midnight is your chance to rub elbows with monsters, vampires, and werewolves. You even might see some of your favorite on-screen monsters as well. It all happens at The Denver Pavillions. Tickets range from $27 – $35, and times vary.
If you love scary and love to laugh, Sinisterhood is for you! Get to Comedy Works downtown for an evening of spooky storytelling and laughs from Christie Wallace and Heather McKinney, the hosts of the Sinisterhood podcast. The two stars are taking their top podcast to the stage to tell stories of local legends. This scary, funny 21 plus show will be at Comedy Works Downtown on Wednesday, October 13. Tickets range from $25-$55.
Leave the kids at home and get ready to be spooked. Ghosts in The Garden will have your spine tingling as you take a self-guided tour through The Denver Botanic Gardens. First, you'll travel through dark and creepy paths as storytellers tell you tales of the garden's haunted paths. Then, take a trip through "The Boneyard" and make your way to the Waring House, where you can get the true tale of the haunted gardens.
Colorado knows how to celebrate all of the holidays, and Denver Halloween events are the best. Click on this article from 5280 to learn more about these and other events throughout the Denver Metro area. If you live at The Residences at Fillmore Plaza, you're lucky. You're just minutes from the downtown fun.