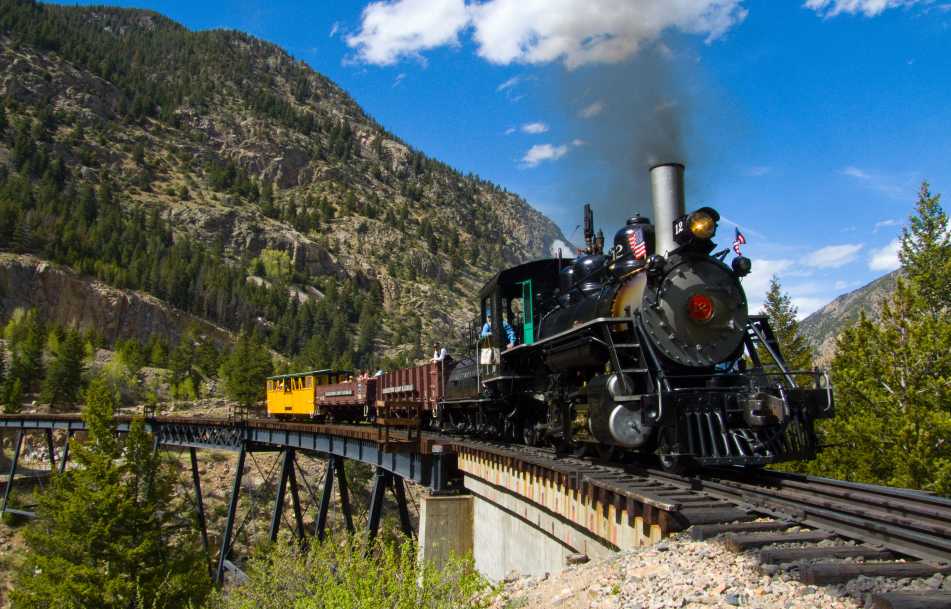 You can count on Colorado for many things, but one of the most beautiful aspects of fall is the foliage. A quick trip from Cherry Creek North will have you seeing some of the most beautiful transitions of the year. With the many different altitudes, the leaves change at various times throughout the fall. Here are a few tips for mapping out your Colorado fall foliage tour.
Head High in September
Beginning in mid-September, you can drive west and up to 9500 feet to get your first glimpse of the Aspens turning. A few good sites to add to your list are Guanella Pass which is just an hour from Denver. You can also drive north to Rocky Mountain National Park, check out the aspens around Bear Lake, or drive the Peak-to-Peak Byway for more great views in mid-September and early October.
Late September – Mid October
In late September, you can capture your pictures between 7,000 – 9,000 ft. Head to Georgetown, Silver Plume, Dillon, Silverthorne, and Frisco, all just off I-70.
The Month of October
Throughout October, you can visit anywhere that's between 6,000 and 8,000 ft. for lush groves of aspen trees and many other colors changing. Head to Central City, Idaho Springs, Evergreen, or Golden Gate State Park, for the best colors.
Late October through November
The colors hit close to home in late October and November. You can enjoy an afternoon hike or bike ride along miles of trails throughout the Denver Metro Area. Take a tour and your camera along the Cherry Creek Bike Trail or the South Platte Bike Trail. Or, if you're looking to spend a relaxing afternoon outside, check out Washington Park, Sloans Lake, or City Park are great for colors in the late fall.
With Labor Day just around the corner, it's time to start making your fall plans. Grab your camera and head to the mountains for an entire season of fall colors. When you're living at The Residences at Fillmore Plaza, it's all just a quick drive away. So plan your Colorado fall foliage tours today.