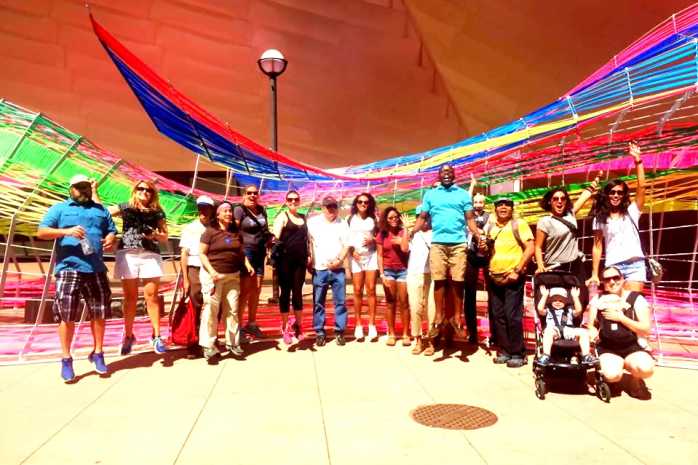 Do you know Denver? Sure, you live here, you play here, you work here, but have you ever taken the time to slow down and understand the history of Denver? As the weather turns to summer and we're all getting out and exploring a bit more, Denver Walking Tours are a great way to take in Denver from your own two feet.
Explore Denver's Historic Spots
You can enjoy a free guided tour of Denver's famous and historic sites. Guided tours begin at the State Capitol building and wind through Denver's landmark spots. You'll see Larimar Square, The Denver Art Museum, The Denver Mint, The Denver Public Library, Performing Arts Center, and more. The tour winds down at the world-famous Union Station. Your guide will tell you stories of some of Denver's most famous residences. A guided walking tour allows you to take in the scenery and beauty of The Mile High City, which you may not appreciate when in the daily grind.
Walking Tour Details
Tours meet at 10 am on the steps of the capitol building. Just look for your guide in a yellow shirt. The tour isn't strenuous, but make sure to have water, sunscreen, and comfortable shoes with you for the walk. Because of state and city COVID-19 guidelines, you must make a reservation for walking tours this summer.
As you think about getting back out into public, reintroduce yourself to Denver with a guided walking tour. Learn and explore Denver's historic sites on your own two feet. It's a beautiful city, what better way to spend an afternoon. Get a new perspective of The Mile High City this summer with a guided walking tour of Denver.