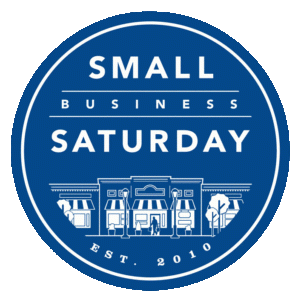 It's hard to believe that we're thinking about the holidays already, but they'll be here before you know it. That means it's time to start planning your holiday shopping strategy. Make sure you mark your calendar for Saturday, November 30 for Small Business Saturday 2019.
Support Locally Owned Shops
Did you know that nearly 70% of businesses in Cherry Creek North are locally owned? That's over 175 locally owned small businesses. There's something special about walking into a shop, gallery, or restaurant that you know is owned by someone from your community. You understand the hard work and dedication to the community that they've put in to offer up an excellent product or service. In turn, you feel better about spending your money with someone knowing that you're supporting a local business.
Small Business Brings Variety
With small businesses comes plenty of variety. With over 175 stores, galleries, and restaurants, you're going to get some unique gifts for those on your list. Cherry Creek North has everything from small boutiques, unique furniture, and plenty of fine art. Perhaps you have someone on your list that enjoys a day at the spa? You can find a gift card to a locally owned spa or salon. Search the many shops here.
Get into the Spirit
When it comes to getting into the spirit of the holidays, Cherry Creek North goes all out with holiday cheer. Your holiday senses will be on overdrive with the sights, sounds, and smell of the season as you spend your days walking from shop to shop on Small Business Saturday 2019. It's an experience you can't find shopping online or in a mall. Click here to get updates on the special events and giveaways happening on Small Business Saturday in Cherry Creek.
As you begin to think about the holiday shopping season, plan to keep your holiday shopping local and support the many small businesses of Cherry Creek North on Saturday, November 30 2019. If you live at The Residences at Fillmore Plaza, all of the shopping is just steps from your door.