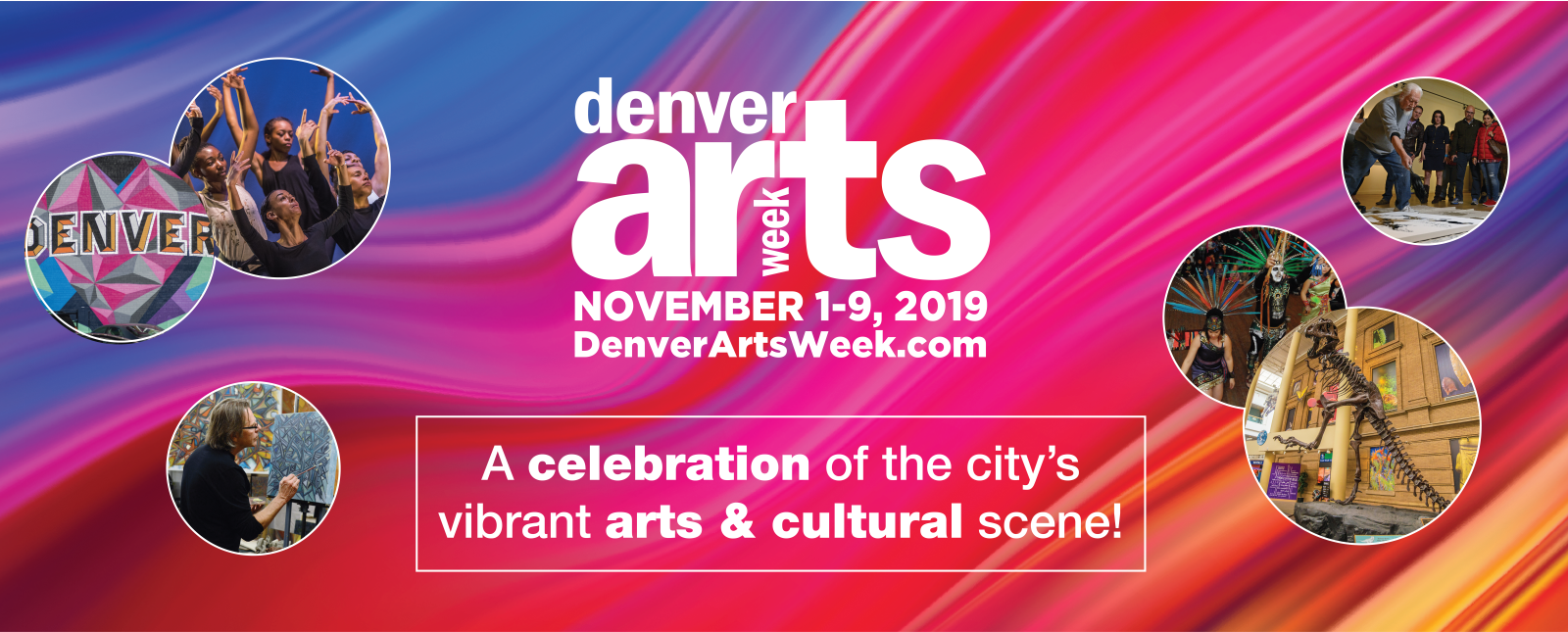 Do you realize how big of an art scene Denver has? Look around, Denver represents a vast and vibrant art scene that's derived from a melting pot of cultures. Denver Arts Week is where the city's art scene comes alive. Don't miss Denver's Arts Week 2019 from November 1 – 9.
Art Galore
Throughout the week, you can attend over 300 events throughout The Mile High City. Check out one of the many art galleries, concert halls, theatres, or museums that make up the Denver Arts Scene.
Here are a few of the events that will be going on during this year's Arts Week celebration.
First Friday Art Walks – Friday, November 1
Some of the best art in the city comes from its neighborhoods. On Friday, November 1, take the opportunity to get out and walk through some of its creative neighborhoods to explore the many galleries the city has to offer. Some galleries may be offering special sales with pieces going for $52.80. Check out the featured art neighborhoods here.
Night At The Museums – Saturday, November 2
Do you know how many museums there in Denver? More than you'd think. On Saturday, November 2, you can explore quite a few of them for free! Denver's most popular museums will be open late and will be Free from 5-10 pm. It's the perfect time to check out the Denver Museum of Nature and Science, The Denver Art Museum, Firefighters Museum, Wings over the Rockies, and many more. Check out the complete list of participating museums here. If you want to bounce between museums, you can take a shuttle to make the night flow a little easier. Stops will be made throughout the night.
Featured Events
From music to fashion to film, Denver Arts Week is full of featured events to check out. If you're into movies, the largest film festival in The Rocky Mountain Region comes to Denver during art week. Check out The Denver Film Festival. Denver Fashion Week is also happening during art week. Click here for a full list of featured events during Denver Art Week.
Denver is full of vibrant culture, and Denver Art Week is the perfect time to explore all of it. Mark your calendar for November 1 through the 9th. Learn more here.