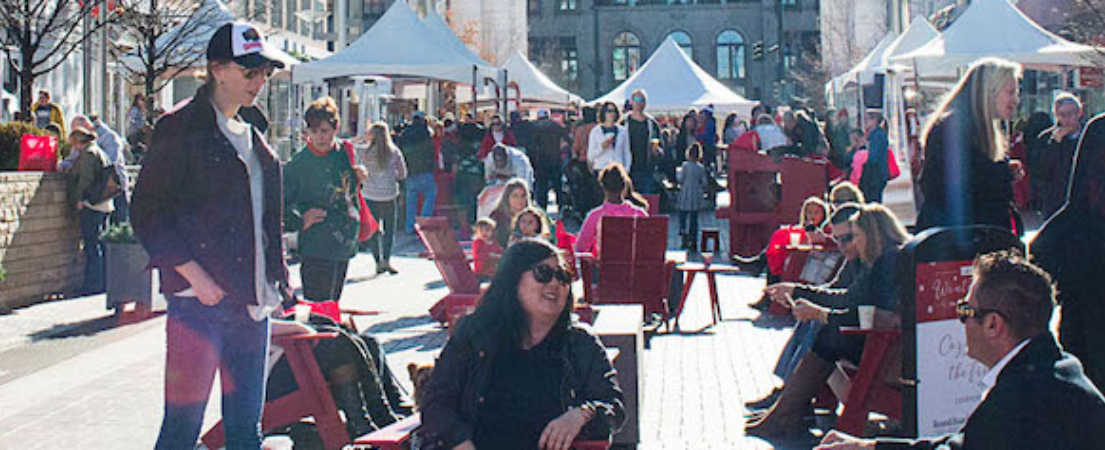 You can't help but feel that the Holiday Season is kicking into full swing a little earlier these days. Trees are starting to go up, streets are getting lit, and soon the sidewalks will be bustling with people checking off their lists. As you plan for the busiest time of the year, make sure to add Saturday, December 14, to your calendar. It's Cherry Creek North's 4th annual Winter Fest.
Experience the Winter Wonderland
Take a few hours to settle down and enjoy the beauty of the season in the heart of Cherry Creek North's shopping district. Fillmore Plaza will transform into a winter wonderland from 10 a.m. – 2 p.m. You can take a break from shopping to enjoy live ice carving, Yuletide Carolers, free refreshments, and more. Warm-up and relax around the outdoor firepits before you continue your shopping. Plus, it's not the holidays without a gift, throughout the event, enter to win fun prizes.
Find Something for Everyone
What's a day in Cherry Creek North without checking off most of your items on your holiday shopping list? You can find just about everything you need to get your shopping done this year. Walk the streets, and you'll find hundreds of locally-owned unique shops and galleries. Find everything from fine jewelry for that special someone, to decor for that person on your list for a keen eye for painting or sculpture or furniture. There's a shop for everyone on your list.
Celebrate your shopping success with a holiday drink or dinner at one of the many restaurants throughout the district. Make an entire day of holiday fun in Cherry Creek North. Don't miss the 4th Annual Winter Fest in Cherry Creek North on Saturday, December 14, from 10 a.m. – 2 p.m. in the Fillmore Plaza. Learn more about Winter Fest 2019 here.