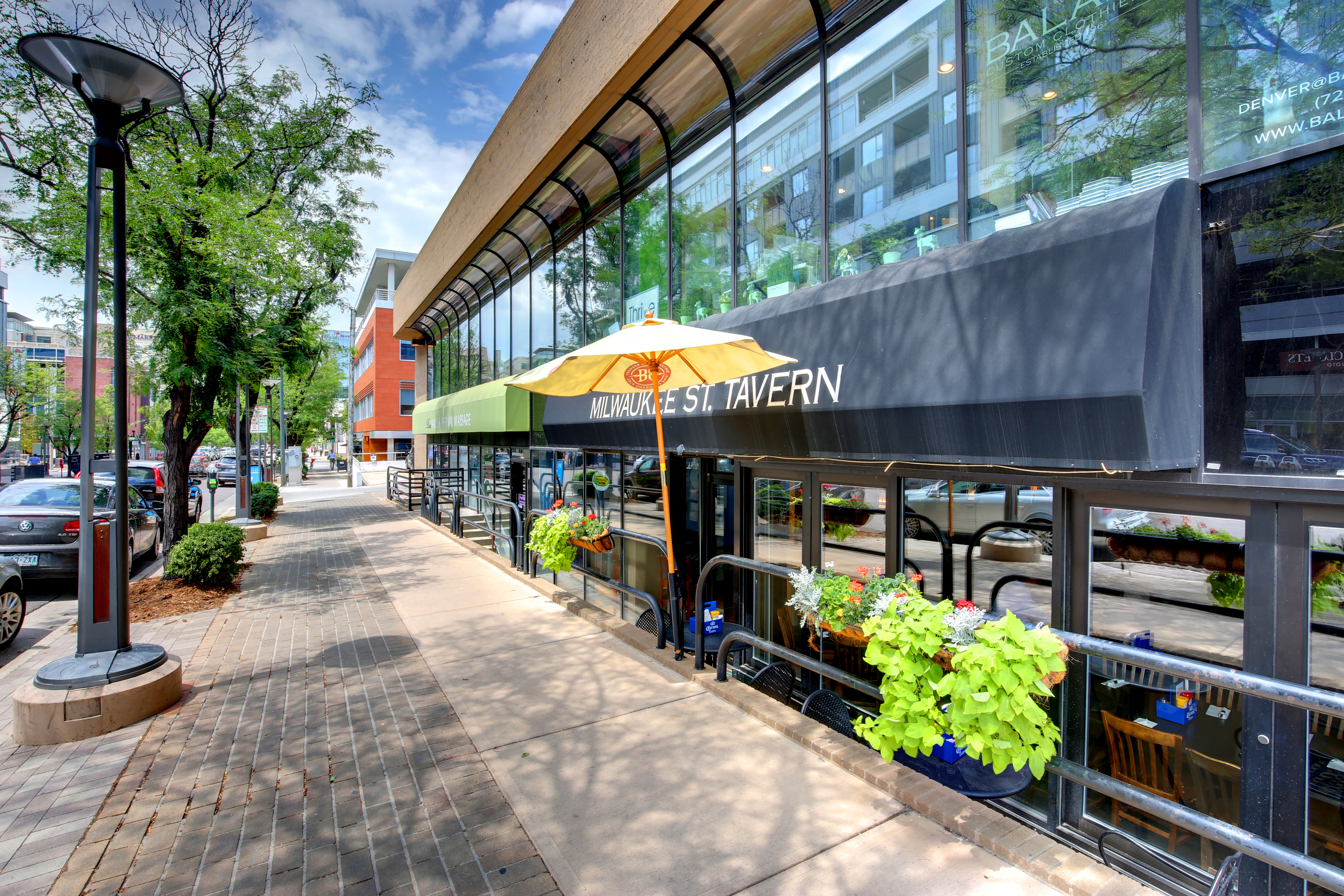 Have a craving for something delicious? When you live at The Residences at Fillmore Plaza, you don't have to go far for anything your palette desires. Cherry Creek North is home to over fifty restaurants. You're guaranteed to find something you like.
Over fifty restaurants means that you can find just about any food genre from around the world. Craving a burger? Taco? Chinese? Or maybe something a little different like a Poke Bowl? It's all within blocks of home. Dining is a journey and you could have something new every day.
Fine Dining
If you're looking for a fine dining restaurant, you can take your date to some of the nicest restaurants in Colorado. Make an entire evening out of it with cocktails before or after your dinner.
When it comes to dining out with a group, you have fourteen options that specialize in group dining. If you're planning for a holiday dinner with family or looking to impress staff and clients, you can choose from everything from Oysters to Tacos.
Who doesn't love a good brunch? You have over a dozen brunch options just outside your door. Kick-off your lazy Sunday with a bloody mary and eggs benedict or a cup of cappuccino and a pastry.
After a long day in the office, there's nothing better than an excellent Happy Hour. Cherry Creek North offers an abundance of patios, pubs, and bars to unwind. From eclectic handcrafted cocktails to something on the rocks – you'll relax just a few blocks from your apartment.
Along with plenty of dining options, Cherry Creek North is full of entertainment. This is why calling The Residences at Fillmore Plaza home is perfect. Schedule a tour today.