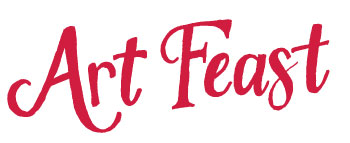 What's better than the combination of beautiful art and delightful cuisine? When you add the gorgeous fall weather in Cherry Creek, it's hard to beat. Art Feast in Cherry Creek North is one of the premier events of the fall that you don't want to miss. Enjoy the cool breezes and beautiful fall colors as you walk through some of the area's most beautiful galleries and taste the areas best bites from renowned chefs.
Mark Your Calendar
The 5th Annual Art Feast takes place on Saturday, October 5 from 2 – 5 p.m. Enjoy interacting with local artists, and chefs as they show off their creative talents. Each gallery will show off their craft with live demonstrations. It's an excellent opportunity to ask the artists questions about their creative process and art. Also, you can enjoy live music throughout the day at various locations. Have a craving? Enjoy some of the local chefs' finest cuisine as it will be featured to satisfy your appetite throughout your afternoon.
Take Advantage of Art Feast Discounts
Hundreds of locally-owned shops, restaurants, and galleries are waiting with discounts on much of their inventory. It's a fun tradition that allows you to explore some of Colorado's most beautiful art and cuisine.
Don't miss the 5th annual Art Feast Saturday, October 5 from 2–5 p.m. in the Cherry Creek North Shopping District. Learn more about Art Feast and participating vendors.
Imagine all of the fun events, shopping, restaurants, and nightlife just footsteps from your front door. The Residences at Fillmore Plaza offers luxury apartment living in the heart of Cherry Creek North. Explore the range of luxury apartment living options.