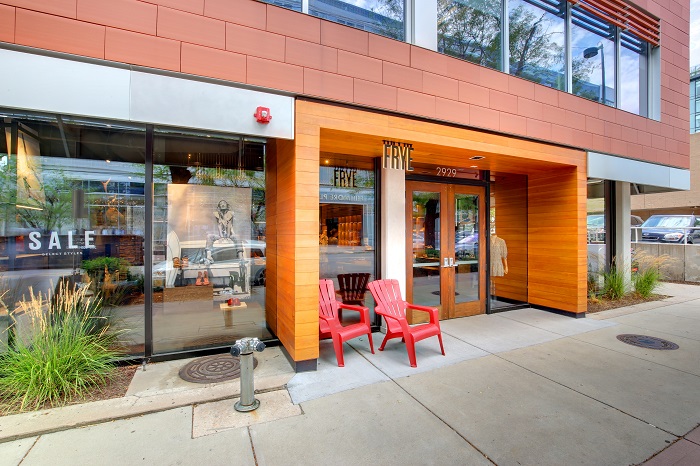 Cherry Creek North is known for many things like art, culture, and dining. However, shopping is at the top of the list for many visitors to the neighborhood. If you're living at The Residences at Fillmore Plaza, you have a world of dynamic shopping just a few steps out your door. Here's a quick rundown of what to expect when exploring the many shops and boutiques of Cherry Creek North.
If you like to express yourself with high-quality fashion there is a world of stylistic fashion boutiques in Cherry Creek North. You'll find everything from men's formal wear to the latest in outerwear to evening dresses for that perfect night out.
Whether it's a focal point of your room or that perfect accent piece that will have your guests in awe, Cherry Creek North has over 30 home furnishings stores. You can find everything you need from furniture to frames and even rugs; it's all within a few blocks.
Thirty jewelry stores make it easy to find all of the diamonds and beautiful jewelry accessories to make you stand out in any situation. From regular everyday earrings to that unique custom ring, it's right in the heart of Cherry Creek North.
Whether it's a special gift for that certain someone or if you're hunting for a gift for family or friends, explore the many specialty gift stores. If you're planning your wedding and would like to register for a few different items, many of the shops offer gift registration.
If you like to shop, you'll be right at home in Cherry Creek North. Explore all of your shopping options here. While living at The Residences at Fillmore Plaza, you can find it all just outside your door. Schedule your tour today.