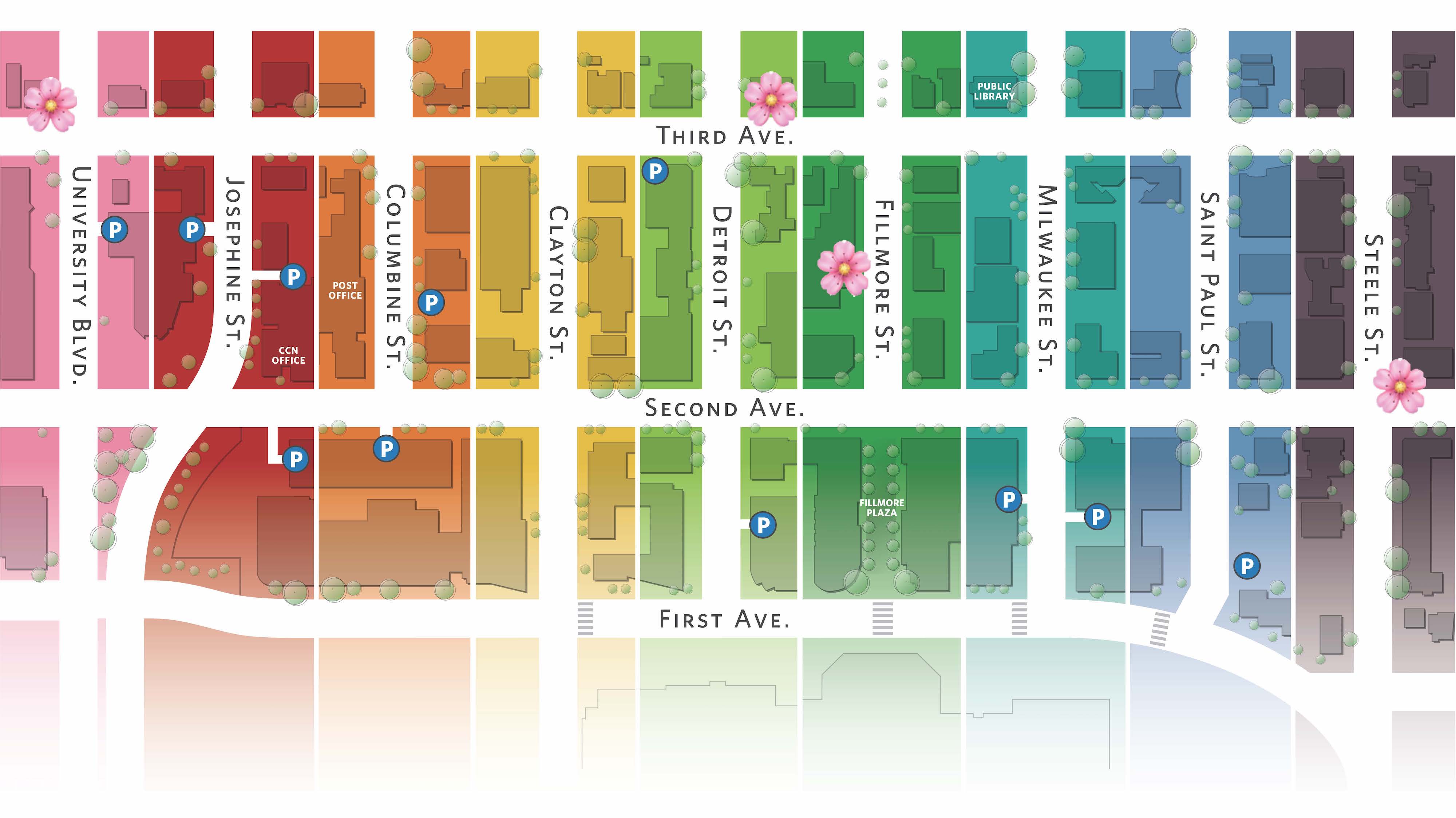 One of the best ways to take in Cherry Creek North is by taking a stroll. With all of the moisture recently, everything is perfectly in bloom. Why not soak up the beauty and sunshine and see Cherry Creek North In Bloom? Local art is also in bloom and ready for you to take a tour throughout one of the most walkable communities in the Denver area.
Each Saturday in May, take a tour of the area and discover temporary art installations from Denver's finest artists.
It's a great way to explore the community and check out the latest spring styles from your favorite stores. As you're taking in the beauty of Cherry Creek, take a break and enjoy a meal or cool drink on one of the many restaurant or bar patios.
Check out this map to learn where you can find each art display. More displays will be added throughout the month. Before summer heats up, enjoy the warm weather and beauty of Cherry Creek North in Bloom each Saturday in May.
Looking for more fun? The summer is full of events throughout the area see a list of events here.
If you want to make Cherry Creek North your permanent place for fun, then you call The Residences at Fillmore Plaza home. Luxury apartment living, loaded with amenities and all of the fun of Cherry Creek out your front door. Take a tour of their studio, one and two bedroom apartments. Find more information about The Residences.