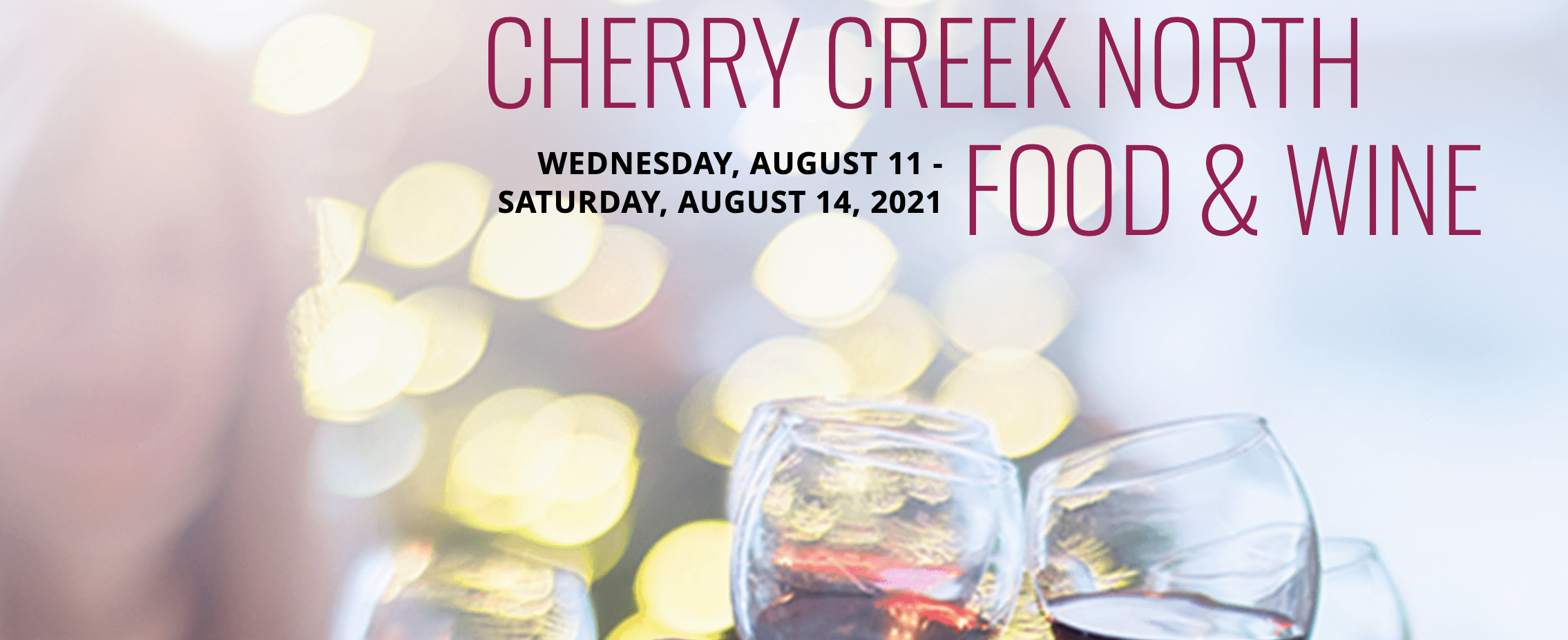 Global cuisine, delicious wines, all for a great cause! What more could you ask for? The Cherry Creek North Food & Wine Festival is back and better than ever. Sessions begin on Wednesday, August 11, and run through Saturday, August 14, on the streets of Cherry Creek North.
Culinary Tours
Take a tour of some of the finest cuisine Colorado has to offer. Over four days, you can enjoy culinary seminars from some of the top chefs in the Denver Metro Area. You can enjoy everything from making margaritas poolside to tasting Caviar & Cocktails. Choose all or one event to test your palette. It all leads to the main event, The Grand Tasting Saturday, August 14, where you can taste and drink it all. Choose from the afternoon session, from 12:00 pm – 3:00 pm, or the evening session from 5:00 pm – 8:00 pm. You'll taste bites from over 20 different restaurants and sip over 50 unique wine pairings. Come dressed to impress. Pick one session or all. Check out the schedule and buy your tickets before they're gone.
Great Food. Great Cause.
Your taste buds aren't the only ones benefiting from the incredible food and wine. Purchasing your tickets will support Food for Thought Denver, a local non-profit that supplies food to students throughout the metro area. Food for Thought guarantees that no kids go hungry over weekends. Learn more about how you can support this 100% volunteer-run organization here.
Don't miss the tasting event of the year, the Cherry Creek North Food and Wine Festival. Mark your calendars for Wednesday, August 11 – Saturday, August 14. Tickets for sessions are going fast; get them here and support a great cause.