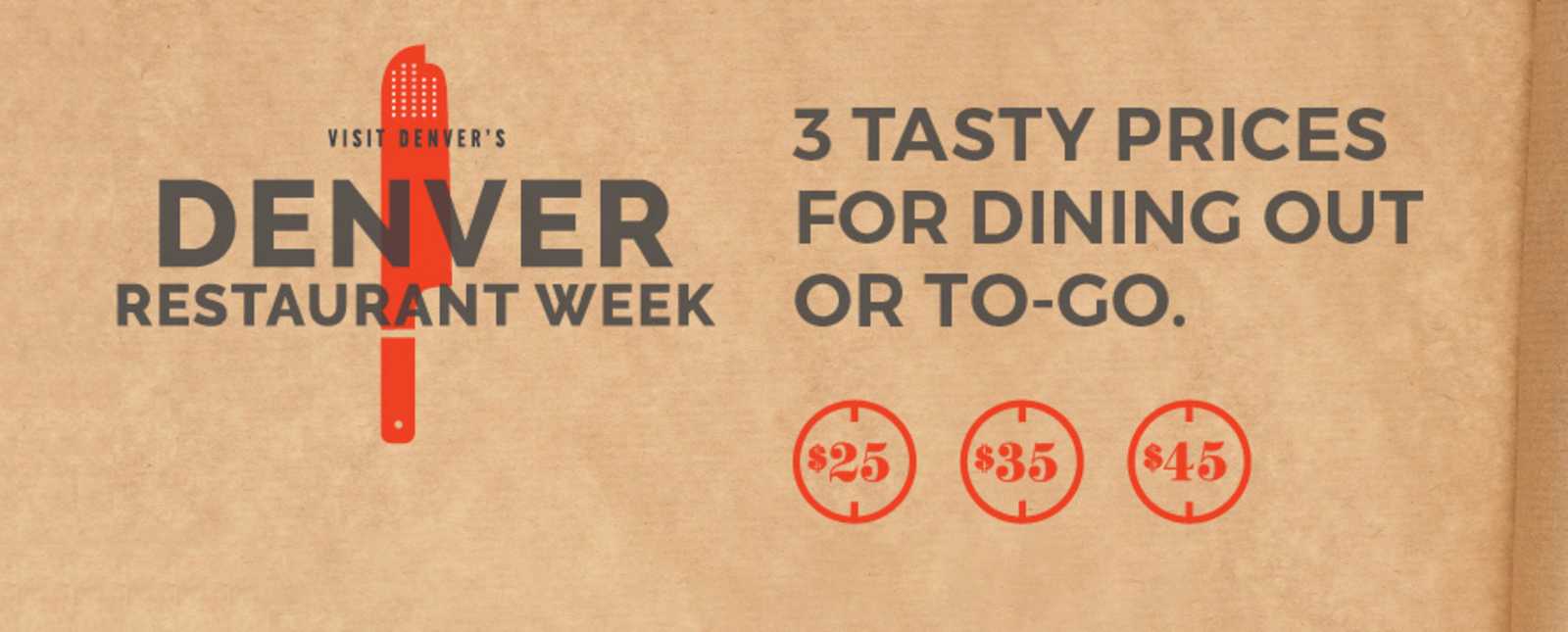 Denver has a lot of significant events, but perhaps the best two-week event is Restaurant Week. This year it makes its triumphant return April 23 – May 2. Restaurant Week is where the Denver Metro area's top restaurants offer special multi-course dinners at exceptional rates.
With everything happening in the past year, it's going to feel free to get out and enjoy a nice dinner and at a discounted rate. For two weeks, you can enjoy a multi-course meal at one of Denver's finest restaurants for just $25, $35, or $45 per person. Restaurant week gives you the best chance to explore new restaurants and venture out to different parts of the city. Pick a neighborhood, menu, or type of food and search for something you like or want to try. It's easy to find your new favorite restaurant.
Choose Dine in or To Go
This year, because of the pandemic, you have the option of either dining in or ordering your Restaurant Week meal to go. It's nice to have options while supporting local restaurants that have struggled throughout the last year.
Denver Restaurant Week in Cherry Creek
Cherry Creek is known for its eclectic, locally-owned restaurants. During Denver's Restaurant Week, you can take advantage of special dinners from fourteen of Cherry Creek's famous restaurants. Grab a beer and a renowned burger from The Cherry Cricket or experience a world-famous steak dinner at Delfrescos or let your taste buds run wild in Japan at Kobe An. Those are just three options in Cherry Creek.
Let your taste buds run wild during Denver's Restaurant Week April 23 – May 2. Safely enjoy a night out on the town or get take out and have a fantastic night in; either way, it's going to be a tasty two weeks. Check out the list of participating restaurants and their menus here.