One of Cherry Creek's most beautiful traditions is back Friday, July 5 – Sunday, July 7. Enjoy three days of a world-class celebration of visual, culinary and performing arts. Spend time meeting artists, performers and exploring creative expression. Since 1991, this renowned outdoor gallery has been a must-see event here in Cherry Creek and this year will be one for the books.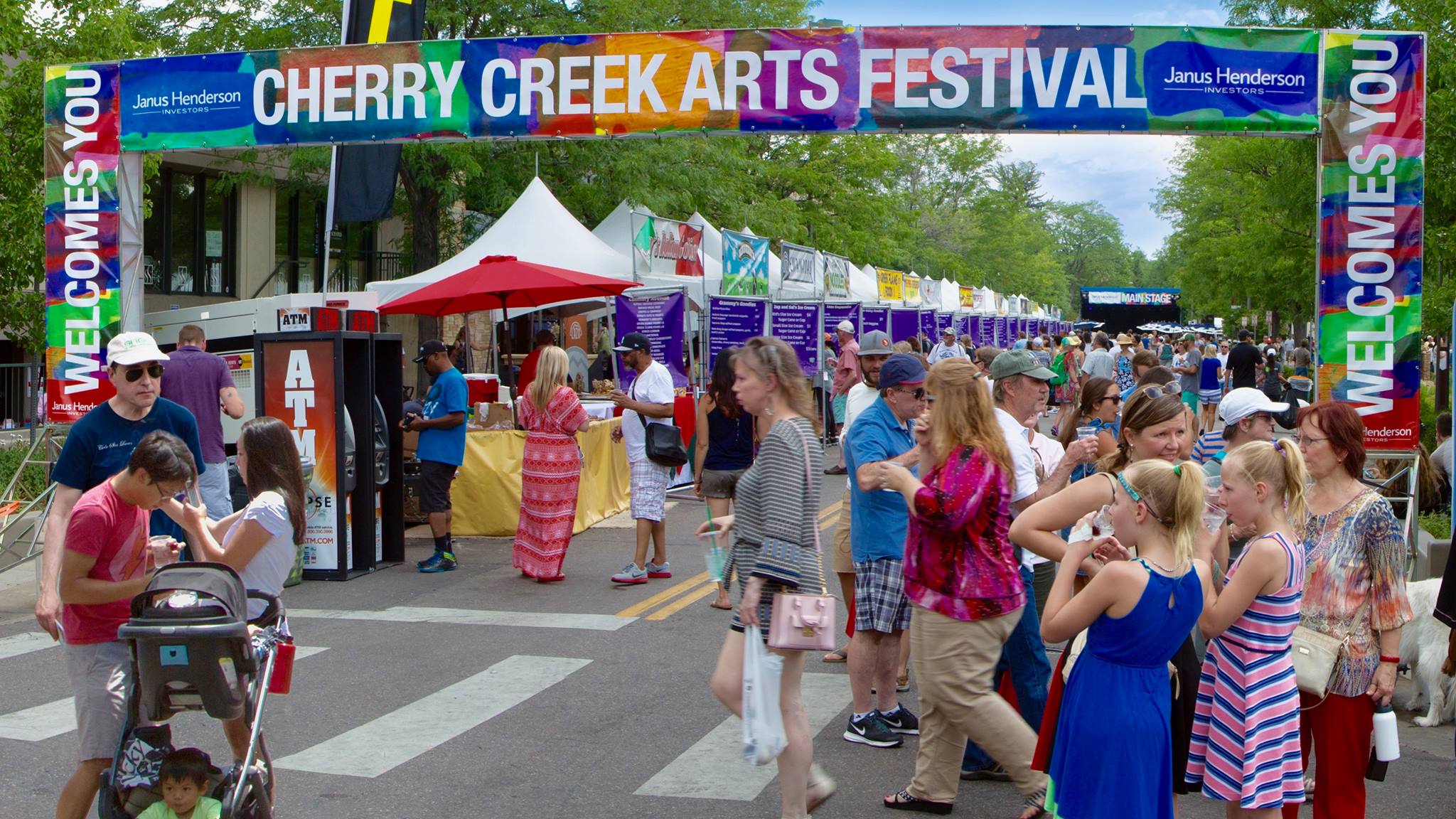 Arts
The theme of the festival is "Art is for Everyone," which will be carried through with the wide variety of artistic stylings on display throughout the weekend. Explore sculptures, jewelry, metalworks, paintings, drawings, photography, and much more. Education is a goal of the festival, take this opportunity to learn about techniques as well as the thinking each artist has behind their pieces. The whole family can explore their creative side and try their hand at various art projects.
Music & Entertainment
Music is another highlight of the festival. Soak in the sounds each day and night from a wide variety of bands and musicians on the Janus Henderson Investors Main Stage. Check out the complete schedule of performances.
On Saturday, plan for a special benefit concert, the CherryArts Concert For Arts Education. Join Grammy Award Winning Artists Arrested Development for a very special concert. Buy your tickets now for this very special show. Click here to purchase.
Explore Culinary Avenue
Don't miss Culinary Avenue where you can try food from some of Denver's most popular restaurants. With everything from sausage to spaghetti to empanadas and Vietnamese Ban Mi Sandwiches, the variety will allow you to expose your tastebuds to new things and old favorites. One thing is for sure you won't go hungry. Get a full list of restaurant vendors here.
The arts are a force in the Denver area, and they take center stage during the Cherry Creek Arts Festival. Mark your calendars for this free event for the whole family beginning Friday, July 5 – Sunday, July 7 in Cherry Creek North Shopping District. Get all of the details and event schedule here.
Photo credit: CherryArts