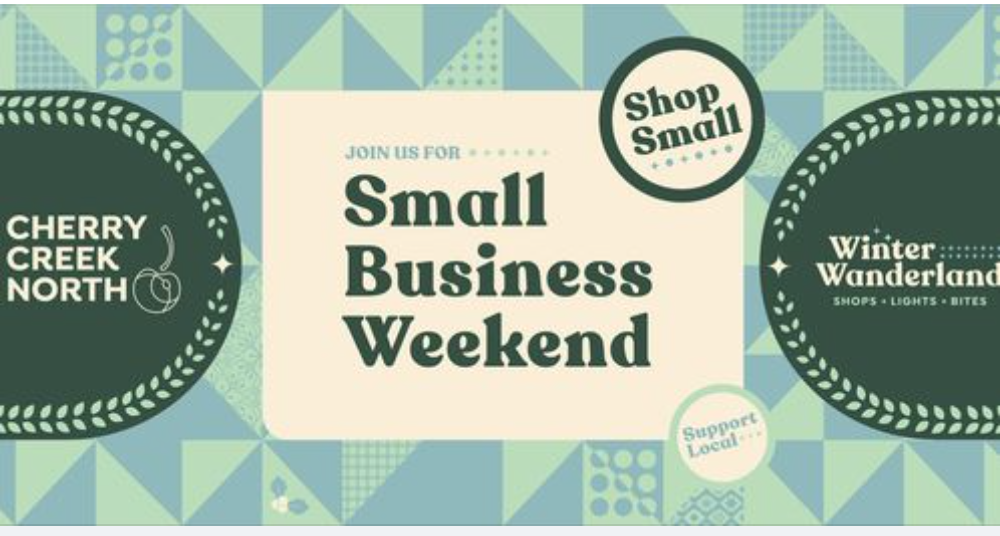 There's something special about shopping at a local shop or boutique during the holidays. The lights, the music, the smells, and the friendly shop employees, make holiday shopping even better. The holiday season is the perfect time to help support the hundreds of small businesses in the Cherry Creek North shopping district. Small Business Weekend is Friday, November 25 – Sunday, November 27. It's the perfect way to capture the holiday spirit and find unique gifts for your loved ones.
Shop Small All Weekend
Traditionally, Small Business Saturday is the Saturday after Thanksgiving. However, in Cherry Creek, the entire weekend is for small businesses. Enjoy special deals and giveaways at participating businesses.
Special Giveaways
The spirit of giving is enormous during Small Business Weekend with special giveaways. ANB Bank has lost 50 wallets in participating businesses. If you find one of their wallets, return it to ANB Bank's Cherry Creek Banking Center and get a $25 gift card.
70% of Businesses Are Small
Did you know that out of the 260 retail and service businesses in Cherry Creek, 70% of them are small retail businesses? That's just over 175 stores.
Kick-off Your Holidays
The holiday season is one of the best times to stroll Cherry Creek North streets. Enjoy the sights and sounds of the holidays as you enjoy shopping and dining. Music and holiday displays will make the atmosphere even more special as you enjoy shopping.
Whether you're starting your holiday shopping or wrapping it up, Small Business Weekend is the best time to support your favorite Cherry Creek North Small Business. Get out and shop locally from Friday, November 25, to Sunday, November 27. Learn more about the events here.