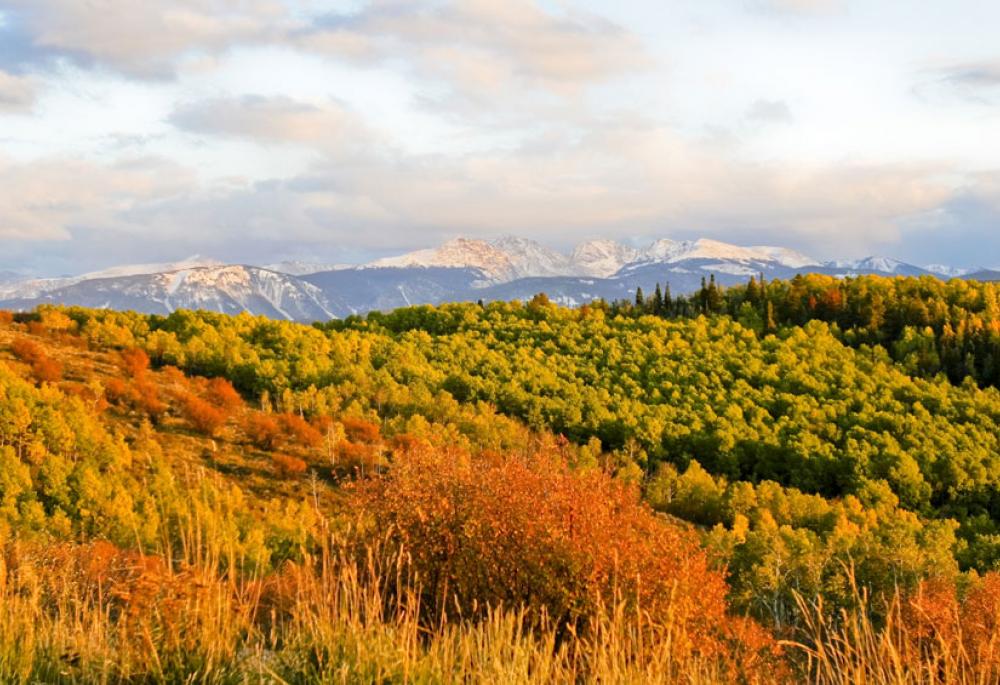 Fall in Colorado is one of the beautiful seasons to explore the state. If you want to get out and experience Colorado's colors and are not up for a hike, there are plenty of scenic drives where you can see the beautiful fall foliage without breaking a sweat. Here are five drives to check out.
Peak To Peak Highway
This 55 mile stretch of Colorado beauty takes you from Blackhawk and Central City to Estes Park. Along with the colors, you can check out the historic Central City Opera House and capture the beauty of Rocky Mountain National Park.
Cache La Poudre to North Park
Head north to Fort Collins to check out this drive. You can see elk, deer, and moose wandering among the aspens and pines and drinking from the famed Cache La Poudre River. In addition, you can stop at The East Sand Dunes Natural Area and Red Feather Lakes for pictures. This trip is 101 miles and all perfect for fall colors.
Top of The Rockies
Want to go up high? Head west and to Copper Mountain for the official start of this drive, although there's plenty to see along I-70 before Copper. Start at Copper Mountain and head to Leadville and then west to Aspen. This 82-mile drive takes you above 9,000 ft across the Continental Divide. Photo opportunities include old mines, high lakes, and Mt. Elbert. Historic Leadville is the highest incorporated city in America and a great place to stretch legs along the drive.
Fall River Road to St. Mary's Alice Glacier
If you want to stay a little closer to the metro area, this 9-mile drive is perfect for you. Head west on I-70 to Fall River Road, then head north to the St. Mary's trailhead. This stretch of road is winding and steep. If you want to stretch your legs, you can hike the 1.5-mile trail to the actual glacier. You'll be rewarded with extraordinary colors and views.
Conifer to South Park
This drive begins just 15 miles southwest of Denver and takes you 54 miles to historic South Park. You'll travel over Kenosha Pass and through the beautiful South Park Valley on the other side. Stop and stretch your legs and take pictures at the top of the pass.
Grab your camera and go for a hike, ride a bike, or check out one of these scenic drives to find the best colors this year.