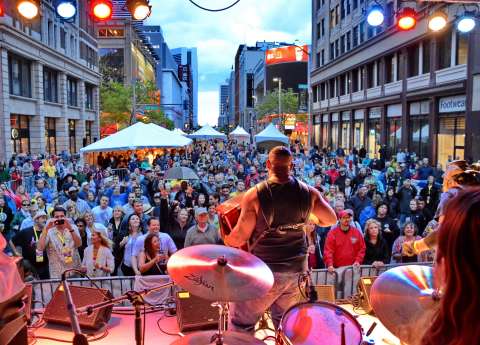 It's hard to believe that Memorial Day is just around the corner. Who isn't ready for a long weekend? The Mile High City is ready to celebrate and remember those who have fallen. Denver's got an entire weekend of fun to check out. Here are a few ways you can spend your Memorial Day Weekend in Denver.
If you're looking for a free way to listen to some incredible music. Check out Denver Day of Rock in LoDo on Saturday, May 28. You'll get to hear headliners Chris Isaak and Ingrid Andress, Austin Young Band, Roger Clyne, The Peacemakers, The Stone Foxes, and much more. It's a family-friendly event that supports a great cause, Amp the Cause.
Head over to The Blake Street Tavern for a tasting that adds a little adventure–especially when Tequila is in the mix. Let your taste buds sore through the latest and greatest Reposado, Anejo, Mezcals, Agaves, and more. Your taste buds will go wild along with your friends on Saturday, May 28th.
If you want to soak in some of the latest and greatest designs from some of the area's and the nation's most talented artists, visit the Denver Art Festival at Central Park's Conservatory Green and support local artists. Get inspired with incredible arts and crafts, but get there early because 50,000 visitors are expected to attend.
If you haven't planned your Memorial Day Weekend in Denver, there's plenty to do throughout the metro area. Learn more about these events and many more here. It's a great weekend to kick off summer unofficially. Whether it's a family BBQ, concert, or a visit to a festival, you're just minutes away from the action while living at The Residences at Fillmore Plaza.